Piano Pronto® Teacher Duets: Keyboard Kickoff
Piano Pronto® Teacher Duets: Keyboard Kickoff
Method Book written by Jennifer Eklund
Teacher accompaniment parts for all 35 songs from the Piano Pronto Keyboard Kickoff method book by Jennifer Eklund.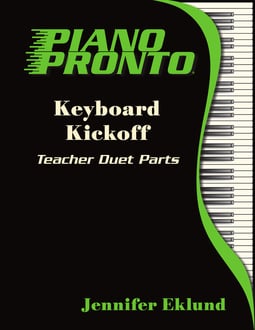 Piano Pronto® Teacher Duets: Keyboard Kickoff (Hardcopy)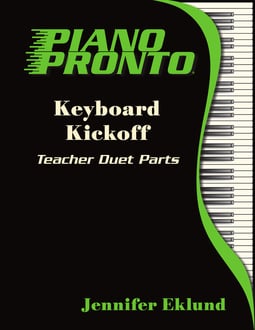 Piano Pronto® Teacher Duets: Keyboard Kickoff (Digital: Single User)
| | |
| --- | --- |
| Genre | |
| Instrumentation | |
| Time Signature | |
| Tonal Center | |
| Medium | |
| Author | |
| Arranger | |
| Composer | |
| Brand | |
| SKU | PPMB011 |
| ISBN | 978-0-9899084-5-0 |
| Number of Pages | 40 |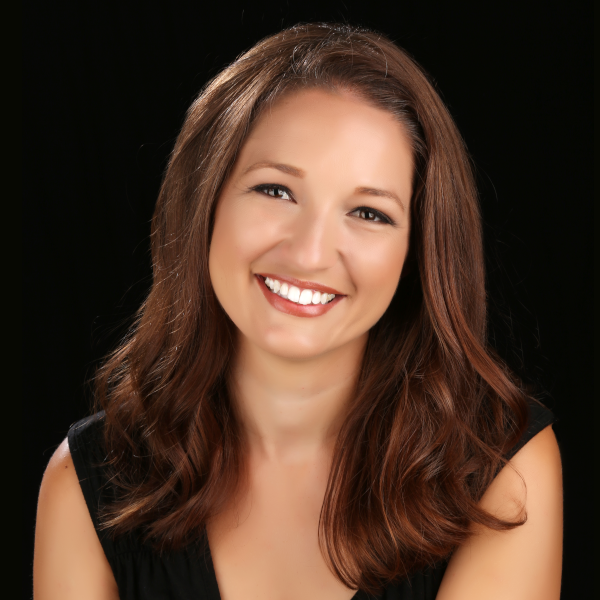 Jennifer Eklund
Jennifer Eklund holds a bachelor's and a master's degree in music from California State University, Long Beach. She is an avid arranger, composer, and author of the Piano Pronto® method books series as well as a wide variety of supplemental songbooks. She is also a Signature Artist with Musicnotes.com with a large catalog of popular music titles for musicians of all levels.
This product is part of a series
You may also be interested in
Customer questions & answers
Question:
Should I use the teacher duet books?
Answer:
Piano Pronto Teacher Duet Books provide a great way to introduce collaborative work to students of all ages and levels. Our teacher duets are contemporary in their styling and help to elevate beginning level materials and add excitement to lessons for both teachers and students. Duet books are available as separate volumes due to their complexity (gone are the days of oom-pa-pa accompaniments stuffed down at the bottom of the page) and are a must-have item!
Customer reviews
Playing duets with students is an important part of my students' lesson each week and having these beautiful teacher parts makes it so much fun fair both my students and me!!
I love playing these duets with my students. The music is very lovely and my students enjoy hearing the big sound we make. Nothing better than making beautiful music with a child!!
I absolutely love playing these duets. With, or without, my students! :D
Jennifer Eklund's teacher duets are so much better than anything else on the market. The engaging rhythms and lush harmonies motivate my students to work hard on rhythm, tempo, and musicality. The final result is an exciting, rewarding performance for teacher and student. Parents love them, too!
Right from the first lesson - I have smiles from students and parents. Everyone loves these duets! The music sounds so rich and full and from the teacher perspective - the duets are so much fun to play. Highly recommend to teachers to purchase this great duet book to play along with Keyboard Kickoff pieces.