Piano Pronto® Teacher Duets: Movement 2
Piano Pronto® Teacher Duets: Movement 2
Method Book written by Jennifer Eklund
Teacher accompaniment parts for all of the pieces from the Piano Pronto Movement 2 method book by Jennifer Eklund. These performance-ready, contemporary accompaniments make for great rhythmic reinforcement for students and will be showstoppers at your next recital.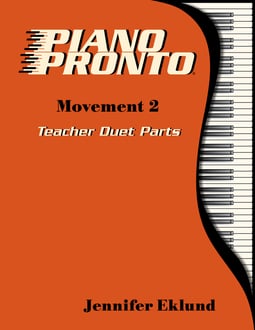 Piano Pronto® Teacher Duets: Movement 2 (Hardcopy)
Quantity:
Only 85 left in stock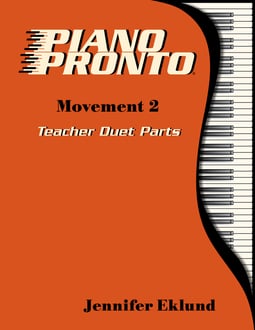 Piano Pronto® Teacher Duets: Movement 2 (Digital: Single User)
| | |
| --- | --- |
| Level | |
| Genre | |
| Instrumentation | |
| Time Signature | |
| Tonal Center | |
| Medium | |
| Author | |
| Arranger | |
| Composer | |
| Brand | |
| SKU | PPMB026 |
| ISBN | 978-1-942751-66-3 |
| Number of Pages | 48 |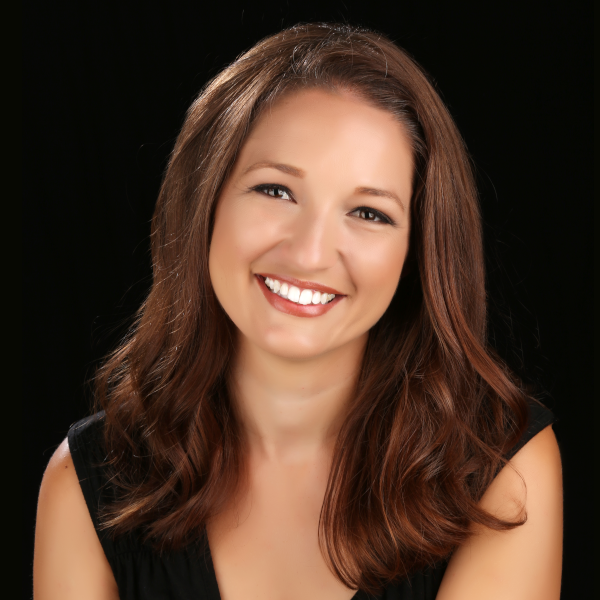 Jennifer Eklund
Jennifer Eklund holds a bachelor's degree in music with an emphasis in performance and pedagogy and a master's degree in historical musicology from California State University, Long Beach. She is an avid arranger, composer, and author of the Piano Pronto® method books series as well as a wide variety of supplemental songbooks for students of all ages and levels.
This product is part of a series
You may also be interested in
Customer questions & answers
Question:
Should I use the teacher duet books?
Answer:
Piano Pronto Teacher Duet Books provide a great way to introduce collaborative work to students of all ages and levels. Our teacher duets are contemporary in their styling and help to elevate beginning level materials and add excitement to lessons for both teachers and students. Duet books are available as separate volumes due to their complexity (gone are the days of oom-pa-pa accompaniments stuffed down at the bottom of the page) and are a must-have item!
Customer reviews
---
Review this product
Share your thoughts with other customers
My students who have completed Prelude & Movement 1 have asked me when Movement 2 teacher duets were going to happen -- so they were thrilled when I showed it to them. The duets add so much to an already-great solo; kudos to Jennifer for another huge hit!
I'm so happy to have duets for Movement 2!! My students love them, too, because they really make the pieces sound so rich and beautiful!! I purchased the digital version as soon as it was available, but I love having the hard copy as well!!
I love this duet book! Piano Pronto Teacher Duets are so much fun for the students, their parents, and especially for me. They make teaching piano so easy - especially this book at this level where students are learning sixteenth notes, triplets, and more sophisticated rhythms in general. Rather than having to explain complex rhythms, the student gets to play music that is already familiar to them, and the duet part reinforces how many eighth notes equal a quarter note, a half note, etc. - they can feel it. I'd much rather play it than explain it, and it turns out, so would they.
Pure gold! The duets Jennifer creates for method book pieces are artistically and brilliantly crafted to mesh with and compliment the solid stand-a-lone pieces. My students enjoy the big, full sound the duets create and they become better musicians at the same time. Without these duets you're missing out on a valuable teaching tool.