Christmas Classics: Volume 1
Christmas Classics: Volume 1
Songbook arranged by Jennifer Eklund
Christmas Classics Volume 1 is a collection of traditional holiday classics arranged in a contemporary lyrical style ideal for intermediates of all ages. Music composed by Jennifer Eklund.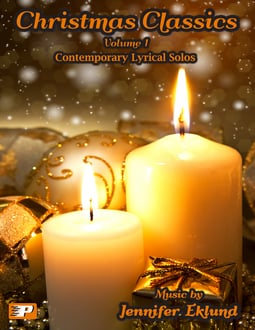 Christmas Classics: Volume 1 (Hardcopy)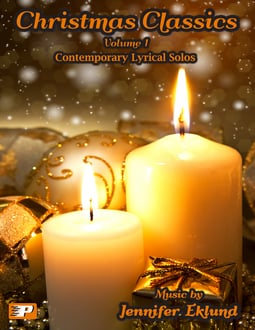 Christmas Classics: Volume 1 (Digital: Single User)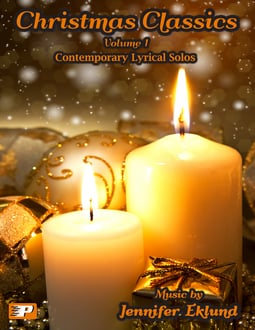 Christmas Classics: Volume 1 (Digital: Unlimited Reproductions)
Quantity:
Limit one per customer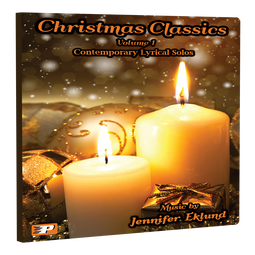 Christmas Classics Volume 1: Soundtrack (Digital: Unlimited Reproductions)
Quantity:
Limit one per customer
| | |
| --- | --- |
| Level | |
| Method Book Match | |
| Genre | |
| Instrumentation | |
| Time Signature | |
| Tonal Center | |
| Medium | |
| Arranger | |
| Composer | |
| Brand | |
| SKU | PPHB2001 |
| ISBN | 978-0-988-6406-4-1 |
| Number of Pages | 64 |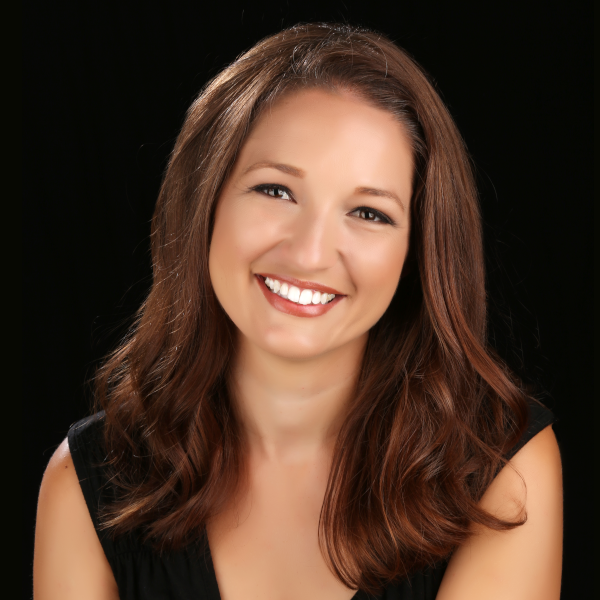 Jennifer Eklund
Jennifer Eklund holds a bachelor's degree in music with an emphasis in performance and pedagogy and a master's degree in historical musicology from California State University, Long Beach. She is an avid arranger, composer, and author of the Piano Pronto® method books series as well as a wide variety of supplemental songbooks for students of all ages and levels.
This product is a collection
This product is part of a series
You may also be interested in
Customer questions & answers
No questions have been asked yet. Be the first to ask a question about this product.
Customer reviews
---
Review this product
Share your thoughts with other customers
Such a lovely group of arrangements, simple enough but sound more challenging and flowing than beginner pieces.
I'm new to my area and have mostly beginning students right now, but I decided to spoil myself a little - sight reading holiday songs is one of my very favorite activities. Most holiday books hold a few favorites, and quite a few "iffy" pieces. I *love* EVERY piece in these books (both volumes). They are creative (Jennifer is SMART!), provide an enjoyable way to keep my technique warm, and really help tighten up my work with syncopation. Just brilliant, you should buy them.
Some of my other students have thoughts on this book after my reckless son made them learn songs from this book... Their reviews are short and sweet! Emily Anderson: Yay! This book is awesome! Yay!! Lily Parker: I love these books. *runs away crying because the songs are so beautiful* April Swanson: Cool? check. Pretty? check. Awesome? Obviously! Chloerose Young: These songs are beautiful. Period. Gladion: We all love these songs and you should too!
Now, I love the Christmas classics books, so my students were given these and love them too! GLADION AETHER, MY SON AND MOST DEDICATED PIANO STUDENT I love this book and every song in it. Now my friends Emily, Lily, April, and Chloerose have just started this book (blame me, I recommended it to them) and they love it too! Well they're asking for my review so I will just say I love this book and if you love it, you're just like me! ~Lucario
I bought this book for one of my students... but I told her I was ordering a copy for myself too because I just loved playing from hers so much while waiting for her to arrive!