Roadtrip!® To the Lake: Super Soundtrack
Roadtrip!® To the Lake: Super Soundtrack
Super Soundtrack written by Jennifer Eklund & Kris Skaletski
An essential item to amp up the full-time fun! This soundtrack includes: all of the lesson verses, vocal versions recorded by jazz vocalist Jenny Thiel, piano duet versions, and instrumental play-along tracks for all 18 Roadtrip! To the Lake songs. These recordings are great for at-home listening during the week when students are in between lessons or just a fun soundtrack for in the car! Available as a physical CD or digital download. Digital purchase includes Mp3 and MIDI files.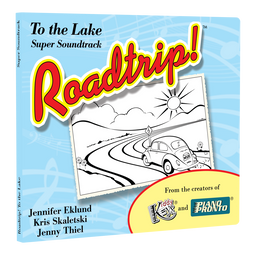 Roadtrip!® To the Lake: Super Soundtrack (Physical CD)
Quantity:
Only 17 left in stock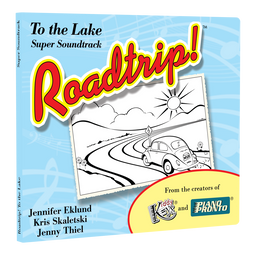 Roadtrip!® To the Lake: Super Soundtrack (Digital: Single User)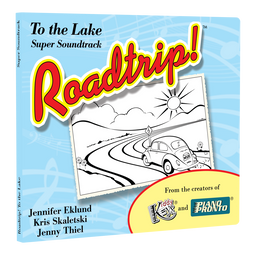 Roadtrip!® To the Lake: Super Soundtrack (Digital: Studio License)
Quantity:
Limit one per customer
| | |
| --- | --- |
| Level | |
| Method Book Match | |
| Medium | |
| Author | |
| Brand | |
| SKU | RTSS3002 |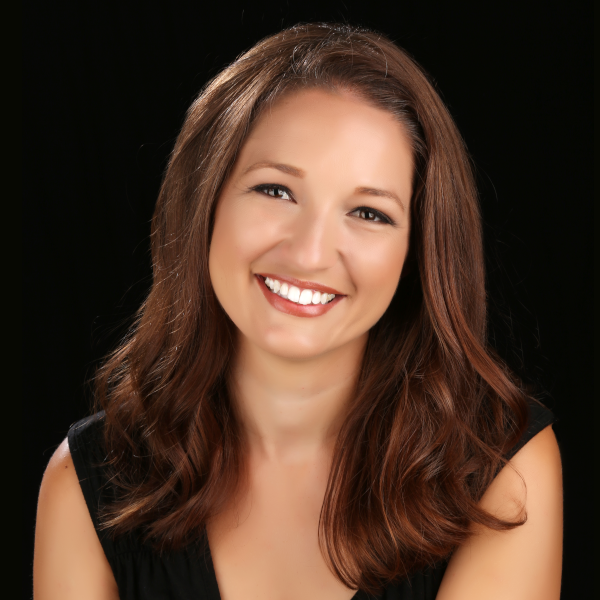 Jennifer Eklund
Jennifer Eklund holds a bachelor's and a master's degree in music from California State University, Long Beach. She is an avid arranger, composer, and author of the Piano Pronto® method books series as well as a wide variety of supplemental songbooks. She is also a Signature Artist with Musicnotes.com with a large catalog of popular music titles for musicians of all levels.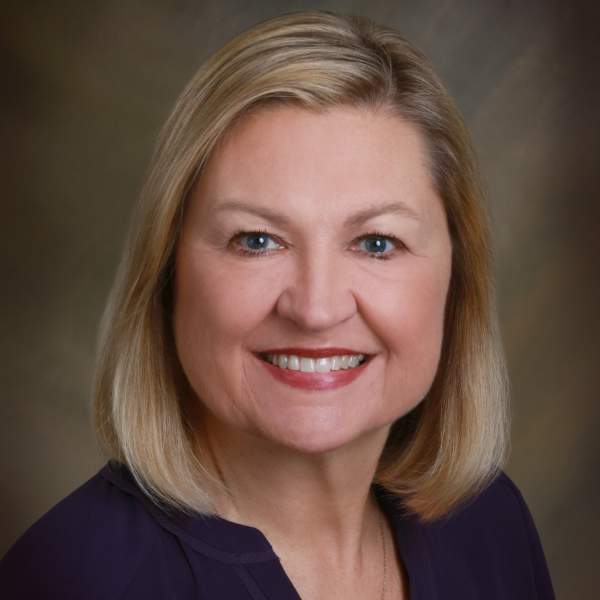 Kris Skaletski
Kris Skaletski is the creator and publisher of KiddyKeys® piano and Music All-Star teaching materials. She has over thirty-five years of experience leading piano lesson programs and preschool music, teaching in both home and school settings in Green Bay, Wisconsin. She is also the co-author of the Roadtrip!® method book series for young beginners.
You may also be interested in
Customer questions & answers
Question:
The tempos are a bit fast, can they be slowed down?
Answer:
The tempos for the Super Soundtracks are set at performance speed and intended for student use once a piece has been sufficiently learned. If the tempo is still too fast, have a student practice with the soundtracks with just one hand at a time to start. With MIDI files (which are included for FREE when available) you can easily adjust the tempo on your digital instrument. For Mp3 users there are some apps available that will allow you to adjust the tempo without distorting or transposing the track.
Customer reviews
---
Review this product
Share your thoughts with other customers
These vocal and play a-long tracks are a must if you are using Roadtrip! books! Students can sing, tap, follow their music, and really get a feel for the beat in their bodies before playing. Love them!
These vocal recordings are so fun to listen and dance to! Really makes the Roadtrip series fun for students, especially those who struggle with reading still who need help remembering the lyrics.
Roadtrip! is a great first piano experience for beginners and these wonderful play-along soundtracks are so much fun. They are also very helpful to me as they allow me to guide/assist the student while they play. The soundtrack adds so much to the playing experience for my students and are a plus to their practice at home!