Phantasmagoria
Songbook composed by Paul Sweet
Phantasmagoria is a collection of ten preludes for advanced pianists composed by Paul Sweet. This set serves as a primer of modern styles of music-making, introducing and reinforcing musical concepts not necessarily found in music of seventeenth, eighteenth, and nineteenth-century "classical" music. In these preludes you will find elements of blues, musical theater, minimalism, avant garde, and rock-n-roll.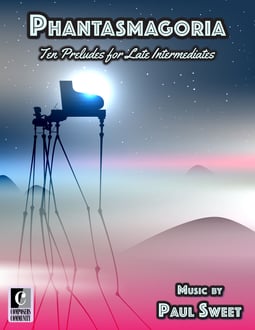 Phantasmagoria (Hardcopy)
Quantity:
Only 9 left in stock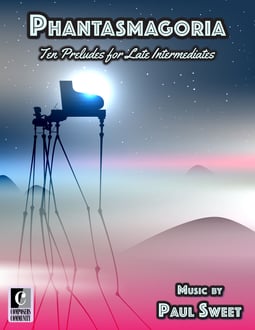 Phantasmagoria (Digital: Single User)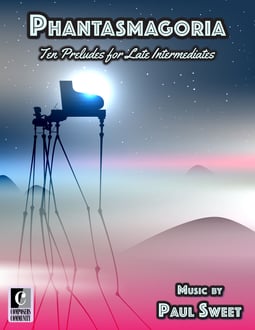 Phantasmagoria (Digital: Studio License)
Quantity:
Limit one per customer
| | |
| --- | --- |
| Level | |
| Method Book Match | |
| Genre | |
| Instrumentation | |
| Time Signature | |
| Tonal Center | |
| Medium | |
| Composer | |
| Brand | |
| SKU | PPSWT1011 |
| ISBN | 978-1-942751-64-9 |
| Number of Pages | 60 |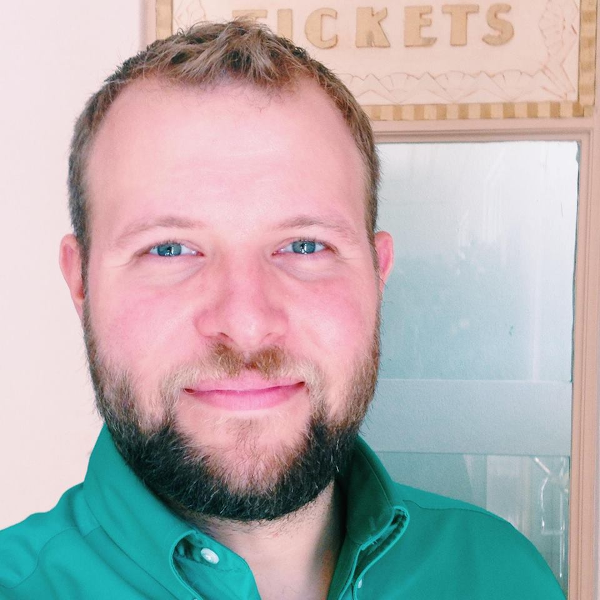 Paul Sweet
Paul Sweet is a multi-talented musician, enjoying work as a composer, pianist, and pedagogue. His catalogue of original works includes pieces for orchestra, wind symphony, chorus, chamber ensembles, and solo instruments. He teaches piano in Tulsa, Oklahoma and is frequently engaged as a solo and collaborative pianist throughout the Midwest.
You may also be interested in
Customer questions & answers
No questions have been asked yet. Be the first to ask a question about this product.
Customer reviews
---
Review this product
Share your thoughts with other customers
An awesome collection with a lot of really different pieces that present great challenges for my students! So satisfying to play, and fun to teach.
I seriously LOVE LOVE LOVE this book,every piece is so different but each one is so exciting in its own way. Paul Sweet you are one very talented composer, thank you so much for writing this music. Also your videos are so professionally done and it makes it 10 times better when we can actually see someone playing the pieces, and you play them so well. Well done Paul, and people out there BUY IT!!!
I bought this after listening to it, blown away at the variety of styles included. These are fun to play, and fun to listen to! My children request Harmless Shenanigans almost daily, and have started to learn it by ear. I also LOVE to play Dream Soliloquy, Bird Song, and Jam Band! so very pleased with my purchase! I can't wait until one of my students is advanced enough to learn some of these pieces!
Holy Crap! Paul Sweet, Holy Crap! Phantasmagoria. Seriously cool.
I was so excited for this to came out that I bought it the first day it was available! I just assigned "Contemplation" to my adult intermediate-advanced student. She is an excellent sight reader but has never really delved into theory or expressive playing. We were able to do chord analysis on the piece and practice sharing a melody between hands while keeping the accompaniment soft. It is not so difficult that she can't do some play throughs for fun, but it's not so easy that there's nothing to study within the piece. A perfect learning piece for busy adults without the stress that comes from the classical repertoire. Loving this collection!!