Piano Pronto Squeeze Ball
Piano Pronto Squeeze Ball
Teaching Tool
These squeeze balls are perfect for demonstrating proper hand position to students. As low as $1.67/ea when you buy three or more.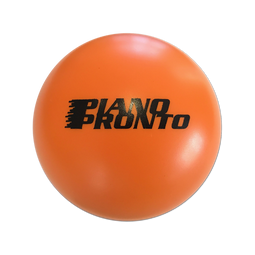 Piano Pronto Squeeze Ball
Quantity:
Only 8 left in stock
Customer questions & answers
Question:
What size are these balls?
Answer:
They are the size of a typical "stress ball" that you squeeze. It fits into the palm of the hand.
Customer reviews
No reviews. Be the first to review this product.