Teacher Duet Parts Combo Pack
Teacher Duet Parts Combo Pack
Combo Deal written by Jennifer Eklund
Teacher Duet Parts combo pack includes all of the teacher duet parts to accompany all the songs in Piano Pronto Keyboard Kickoff, Prelude, Movement 1, Movement 2, and Movement 3.
This combo deal can be purchased in the following formats:
Hardcopy -

All products in this combo deal will be shipped as physical products.

Digital -

All products in this combo deal will be available to you digitally.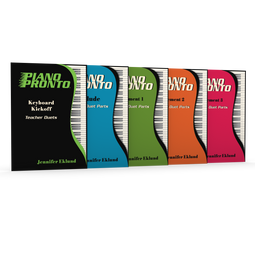 Teacher Duet Parts Combo Pack (Hardcopy)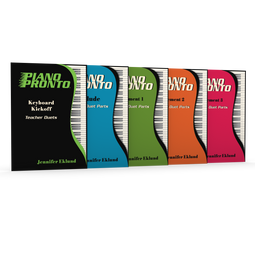 Teacher Duet Parts Combo Pack (Digital: Single User)
| | |
| --- | --- |
| Level | |
| Method Book Match | |
| Genre | |
| Instrumentation | |
| Medium | |
| Author | |
| Arranger | |
| Composer | |
| SKU | MBCD1003 |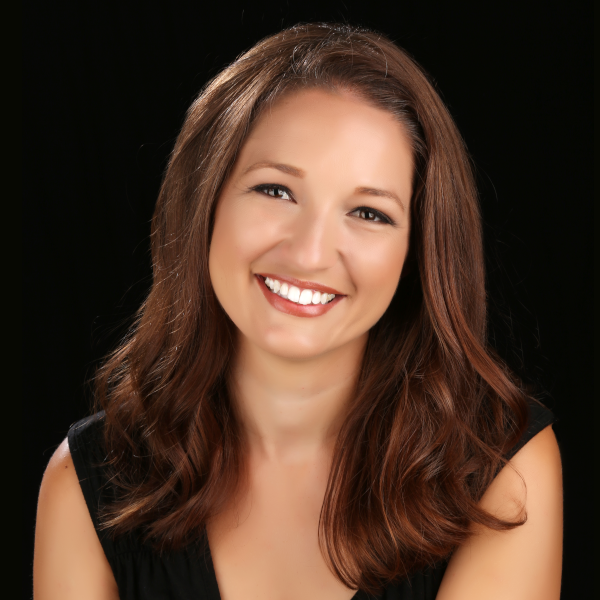 Jennifer Eklund
Jennifer Eklund holds a bachelor's degree in music with an emphasis in performance and pedagogy and a master's degree in historical musicology from California State University, Long Beach. She is an avid arranger, composer, and author of the Piano Pronto® method books series as well as a wide variety of supplemental songbooks for students of all ages and levels.
You may also be interested in
Customer questions & answers
Question:
Should I use the teacher duet books?
Answer:
Piano Pronto Teacher Duet Books provide a great way to introduce collaborative work to students of all ages and levels. Our teacher duets are contemporary in their styling and help to elevate beginning level materials and add excitement to lessons for both teachers and students. Duet books are available as separate volumes due to their complexity (gone are the days of oom-pa-pa accompaniments stuffed down at the bottom of the page) and are a must-have item!
Customer reviews
---
Review this product
Share your thoughts with other customers
I absolutely love duets, and ever since starting to use Piano Pronto several years ago, my students love them too! This multi-pack of the teacher duet accompaniments is fantastic and will completely revolutionize your studio! I have seen skills improve, both in my students & myself - sight reading, playing under pressure, rhythm, ease in adapting to other's mistakes, and companionship... because playing music together is so much more fun than playing alone. Parents who know how to read the music in these books love to have their own editions, which enables families to enjoy the duets too! Don't hesitate! These are great!
These teacher duets are fantastic! Even the simplest method book pieces sound appealing when paired with complete duets and not just a simple accompaniment so often found in other methods. I like to send quick recordings to parents; they are always impressed with how well their students sound. What I love most about the duets is that they encourage student listening. The teacher introductions easily lead the student into knowing when to start. Each duet engages the ear and helps students internalize the beat, leading to both fun and success. Highly recommend!
These duets are a must-have for any Piano Pronto teacher. Don't get me wrong – the method books are great on their own, but the teacher duets really take things to the next level. They are not your typical run-of-the-mill arrangements. The harmonies and rhythms are fantastic: they're fresh, modern, and really fun to play. Say goodbye to your typical I-IV-V duets! Thank you, Jennifer, for writing such beautiful duets!